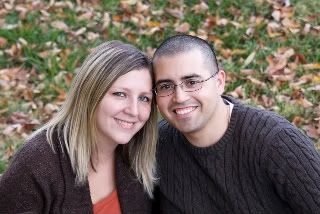 I met the love of my life in 2007. I was from New Jersey and he was from California but we married in North Carolina. From that day on it's been amazing. I am definitely one of the lucky ones to have met my husband, my best friend, my soul mate. Now we are a proud Marine Corps family with have three beautiful children!

After leaving my job in New Jersey I struggled to find a way to keep myself busy and mind going. Then Christmas 2008 came along and my mom bought me a Janome Mini sewing machine. Finally an outlet! I started off small and before I knew it I was sewing my wedding dress! For a good year and a half I sat back and did little fun projects for family and friends but I was running out of ideas. So after my daughter was born I decided to start sharing my creativity with the world! On May 21, 2010, Nicole Michelle's Creations was created! I love every minute of what I do! I'm my own boss and a stay at home mom. I have the two greatest jobs in the world!
To find me & follow our journey, visit www.nicolemichelles.com.